Sold
Sold
A beautiful grade II listed 3793 Sq.ft gothic style detached house, built c.1840.

The house which is found in excellent condition offers bright and spacious family accommodation and has the added benefit of a wonderful rear garden and secure off street parking.

Entrance Hall, Dining Room, Drawing Room, Study, kitchen Breakfast Room, Utility Room, WC, Master Bedroom Suite with en suite bathroom and dressing room, 4 Further Bedrooms, Further Bathrooms, 2 Shower Rooms En Suite, Secure Off Street Parking, Rear patio leading onto lawned garden.
Gallery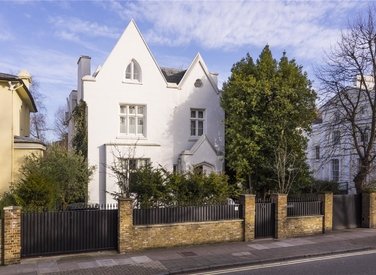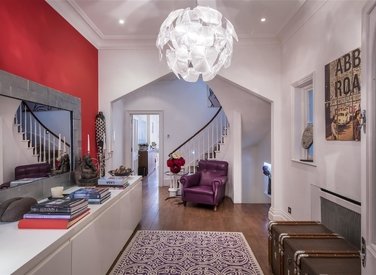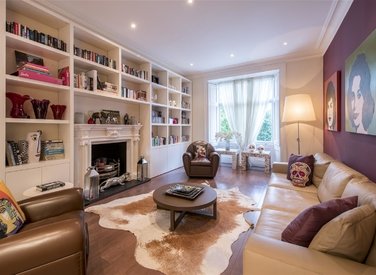 View All Images
Property Location
[ { "featureType": "all", "elementType": "geometry.fill", "stylers": [ { "color": "#eaeaea" }, { "gamma": "1" } ] }, { "featureType": "administrative", "elementType": "labels.text.fill", "stylers": [ { "color": "#9b8265" } ] }, { "featureType": "administrative.land_parcel", "elementType": "geometry.stroke", "stylers": [ { "lightness": "25" } ] }, { "featureType": "landscape", "elementType": "all", "stylers": [ { "color": "#f2f2f2" } ] }, { "featureType": "landscape", "elementType": "geometry", "stylers": [ { "color": "#eaeaea" }, { "visibility": "on" } ] }, { "featureType": "landscape.man_made", "elementType": "geometry", "stylers": [ { "visibility": "off" } ] }, { "featureType": "landscape.natural", "elementType": "labels", "stylers": [ { "visibility": "on" } ] }, { "featureType": "poi", "elementType": "all", "stylers": [ { "visibility": "on" } ] }, { "featureType": "poi", "elementType": "labels", "stylers": [ { "hue": "#ff8700" }, { "saturation": "50" }, { "lightness": "0" }, { "gamma": "0.75" }, { "visibility": "on" } ] }, { "featureType": "poi", "elementType": "labels.text.fill", "stylers": [ { "color": "#3f3b37" } ] }, { "featureType": "poi", "elementType": "labels.icon", "stylers": [ { "hue": "#ff8700" }, { "saturation": "-50" }, { "weight": "4.72" } ] }, { "featureType": "poi.attraction", "elementType": "all", "stylers": [ { "visibility": "on" } ] }, { "featureType": "poi.business", "elementType": "all", "stylers": [ { "visibility": "on" } ] }, { "featureType": "poi.business", "elementType": "labels.icon", "stylers": [ { "visibility": "off" } ] }, { "featureType": "poi.government", "elementType": "all", "stylers": [ { "visibility": "on" } ] }, { "featureType": "poi.government", "elementType": "labels", "stylers": [ { "visibility": "off" } ] }, { "featureType": "poi.medical", "elementType": "all", "stylers": [ { "visibility": "on" } ] }, { "featureType": "poi.park", "elementType": "all", "stylers": [ { "visibility": "on" } ] }, { "featureType": "poi.park", "elementType": "geometry.fill", "stylers": [ { "visibility": "off" } ] }, { "featureType": "poi.park", "elementType": "labels", "stylers": [ { "visibility": "on" } ] }, { "featureType": "poi.park", "elementType": "labels.text", "stylers": [ { "visibility": "off" } ] }, { "featureType": "poi.place_of_worship", "elementType": "all", "stylers": [ { "visibility": "on" } ] }, { "featureType": "poi.school", "elementType": "all", "stylers": [ { "visibility": "on" } ] }, { "featureType": "poi.school", "elementType": "labels", "stylers": [ { "visibility": "on" } ] }, { "featureType": "poi.school", "elementType": "labels.text", "stylers": [ { "visibility": "on" } ] }, { "featureType": "poi.sports_complex", "elementType": "all", "stylers": [ { "visibility": "on" } ] }, { "featureType": "road", "elementType": "all", "stylers": [ { "saturation": -100 }, { "lightness": 45 } ] }, { "featureType": "road", "elementType": "labels", "stylers": [ { "hue": "#ff8700" }, { "saturation": "50" }, { "lightness": "27" }, { "gamma": "0.00" } ] }, { "featureType": "road", "elementType": "labels.text", "stylers": [ { "weight": "1.50" } ] }, { "featureType": "road.highway", "elementType": "labels.icon", "stylers": [ { "visibility": "off" } ] }, { "featureType": "road.arterial", "elementType": "labels.icon", "stylers": [ { "visibility": "off" } ] }, { "featureType": "road.local", "elementType": "labels.text", "stylers": [ { "color": "#444444" }, { "weight": "0.4" } ] }, { "featureType": "transit", "elementType": "all", "stylers": [ { "visibility": "off" } ] }, { "featureType": "water", "elementType": "all", "stylers": [ { "visibility": "on" }, { "weight": "5" } ] }, { "featureType": "water", "elementType": "geometry.fill", "stylers": [ { "color": "#7dcccd" } ] }, { "featureType": "water", "elementType": "labels", "stylers": [ { "color": "#3f3b37" }, { "saturation": "-100" }, { "visibility": "on" } ] } ]