Back to all Blog
25 January 2018
IAN GREEN RESIDENTIAL IS FEATURED IN THE TOP 50 AGENCIES IN LONDON.
Offering something completely different to the big-brand chain operations that characterise our high streets – and, increasingly, the internet – boutique estate agencies are less prominent by their very nature, and must make a name for themselves with sheer hard work, deal after deal; client after client.
Often owned by the people who run them day-to-day, the stakes are high — and it's been a particularly tough market out there recently. However, those firms which add real value will survive, and even prosper, when times are hard; being nimble in these kind of situations can often be a big advantage.
To make sense of the bewildering array of options available in the capital, PrimeResi's Prime Movers index, updated for 2018, profiles 50 small firms that represent the very best the industry has to offer, brokering the finest and most interesting high-value properties, whilst providing exceptional levels of service with a genuinely personal touch at every turn. This isn't about who has the flashiest office, or who tucks away the biggest deals; these firms have built highly-valued presences in their local communities – and demonstrate their value with every happy homemover.
CRITERIA Companies in this index should be: A firm with half-a-dozen or fewer branches or offices in the UK; which is not part of a global real estate behemoth; which represents vendors and/or landlords (i.e. which operates in sales and/ or lettings); within Greater London, and is active at the upper-end of the market.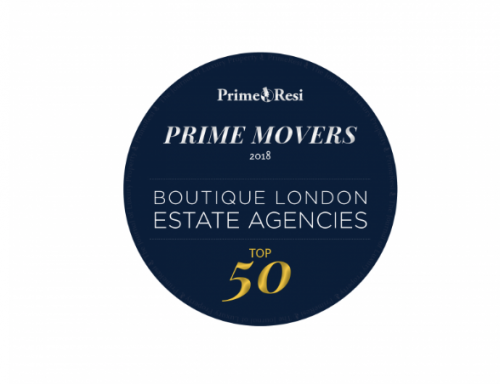 Property News and Blog
Read about our latest property news and get our regular property market updates from the team at Ian Green Residential, including specialist market news for Little Venice, Regent's Park and St John's Wood.
How much is my property worth?
Accurate, impartial house valuation gives you the means to make better property decisions.